As I had mentioned I am a huge foodie and enjoy traveling, this has led me to find the best ice cream spots across the nation. Today I will be sharing my top five ice cream shops in the Des Moines area.
5. Snookies Malt Shop, Beaverdale
4. The Outside Scoop, Des Moines Area
3. Home Sweet Cone, Waukee
2. Over the Top, Plesant Hill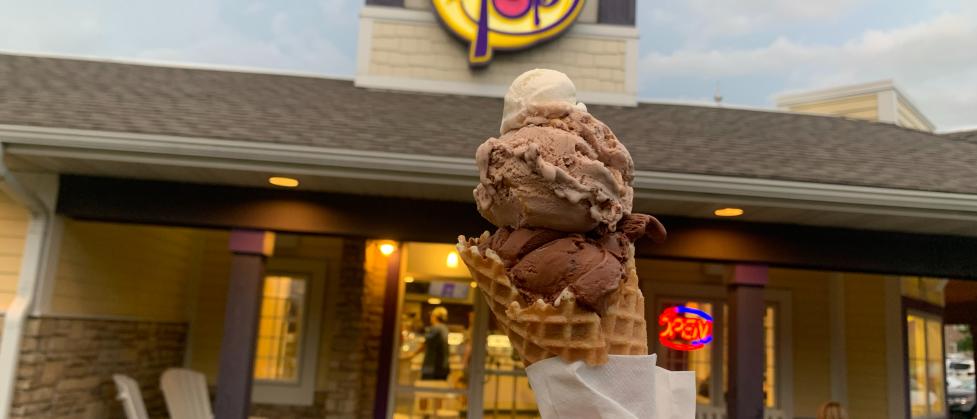 Black Cat Creamery, Des Moines
As the warm weather approaches, I thought this would be a wonderful idea to share my personal favorites. One of my values is supporting local businesses and often the small organizations make smaller batches resulting in a better quality product. Spring is the perfect time to make an activity out of trying something new.
I have always found that trying out new things is often a fun way to create memories whether it be a new ice cream flavor or exploring a new city. By saying yes more often, more experiences seem to appear. Our lives are based on the experiences we choose and the impact these experiences make on an individual.
I encourage you to try something different today! See what impact it makes on you? A new favorite? A new story? You never know until you try something different from your daily schedule or current responsibilities. It can be as simple as taking a new route home from class or trying out that Zumba class you heard about from a friend. Be open to the feeling of being uncomfortable by the newness and get used to it.
By exploring inexperience; regardless of your worries, a simple leap of faith may sometimes carry you somewhere you never dreamed you could go. Trying anything new may appear to be an insurmountable task, but with the correct amount of confidence, you can be certain that success is to come.
Good Luck,
Mariah Pagel
Let's stay connected! Faw away? Close by? No problem!