Drake University holds the Annual Speed Networking event
On Thursday evening, Drake University sponsored its 14th annual Marketing Speed Networking event in the Olmsted Center. Around 50 Des Moines-area professionals, spanning from entry-level marketers to senior executives in a range of markets, met with 70 Drake marketing students.
Mariah Pagel was one of the students in attendance and said, "It's a great opportunity to talk with business professionals and build my name in like the industry."
The program was designed so that students may connect with up to seven professionals in eight increments. Students enthusiastically worked their way around the floor, making vital relationships with experts eager to share their expertise and skills. The environment pulsed with enthusiasm.
"The Marketing Speed Networking event is fantastic. Last year was online and it is so nice to finally meet some of the professionals in person instead of behind a screen," said Drake University senior, Kyle Tekautz. "I've also had wonderful chats with these people, and they've assisted me with my internship options."
The Drake College of Business and Public Administration, as well as the Drake American Marketing Association branch, contributed to the Marketing Speed Networking Event.
The Olmsted center was dressed in formal attire adorned with blue tablecloths and neatly set tables. The event provided light refreshments of cookies, lemonade, or water for the individuals in attendance.
Olivia Gernandt, Drake Marketing Club member, helped organize the event. "I thought it turned out great, a lot of people seemed to have a good time. I'm hopeful that the connections made during this event will potentially uh lead to positive results in the future," Gernandt said.
The event was cleanly organized, maps guided students of where each business professional was seated and nametags were handed out for clear communication. Students were encouraged to carry business cards or resumes in case of opportunities during discussion increments.
Now that the event is over, students are connecting with these business professionals on Linked-In or staying connected through email. Some students are even looking forward to possible internships or job opportunities made possible from the event. The future looks bright for these individuals as they continue their professional careers with newly formed relationships in the industry.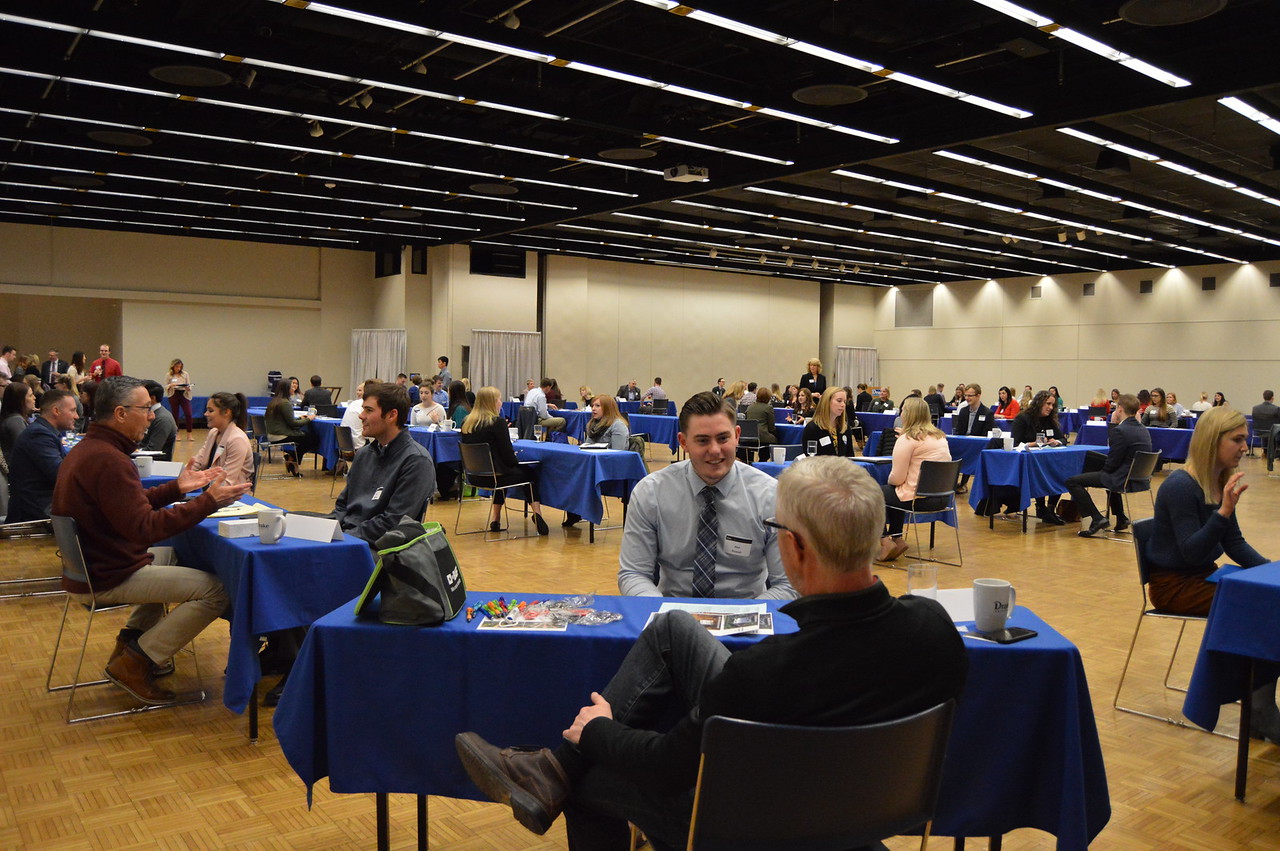 As I had mentioned one of the activities that I am involved with on campus is the Marketing Club. You don't have to be involved in any specific club to attend the event but I heard about it through my club. I am trying to take advantage of the connections and opportunities at Drake University as I continue my time here.